The Kids Sailing Programme proved to be a great success this season, but has recently concluded.
Many thanks to Roger & Mark for leading this programme and committing their time and skills, and to all the other helpers and parents without whom none of this would be possible. The delight and enthusiasm among the kids is evident from their faces, so hopefully they continue with their sailing interest and out the skills learned in Sunkist Bay to use long into the future.
An end of season race day and prize giving was held recently, and the below is Rogers report on how things went:
Final day of the BBC Children's sailing season
Sunday 18/4/2021
We started at noon, earlier than normal so that we could get the races organised.
We had not had any races during the season. So we dispensed with the normal 5 minute pre start sequence where the kids jostle for position. The boats were held in position, by the parents in the shallows, during the 5 second countdown.
The race was one lap around the far mark, and back to the beach. Easy.
Unless you got stuck in a bunch at the mark and were caught trying to sail straight into the wind. And I might have mentioned a few times over summer that "You can't sail into the wind".
However a few boats got stuck together and ended up being blown backwards, which caused a raucous chorus of support and laughter from the kids and parents on the beach.
There were loud cheers when the first boat made it back to the beach.
Race 1 was won by Leah Runtzler: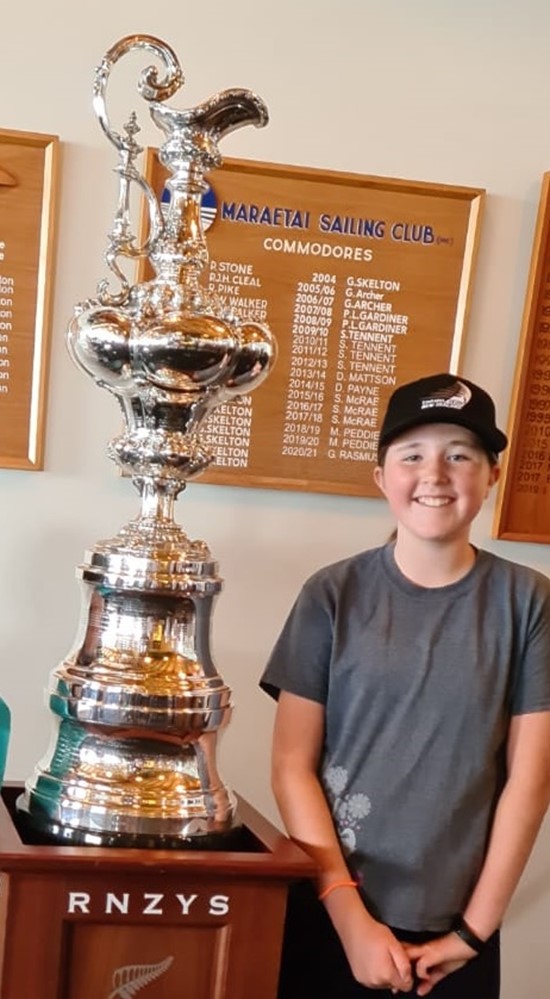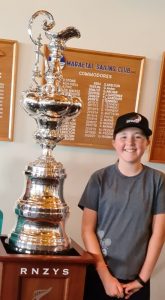 Race 2 was won by Zoe Hill: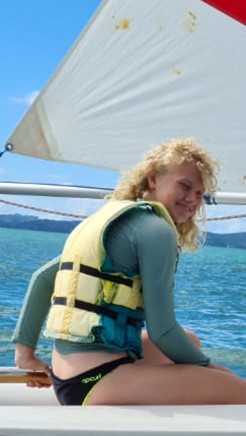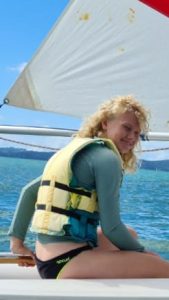 Race 3 was made up of parents, and they too showed that they could get bunched at the mark and be blown backwards if you try to sail straight into the wind, much to the hilarity of the spectators.
Winner of Race 3 Susan Whitmore.
A clean sweep by the women, showing us how it was done.
After this the big boat, the Omega came out and gave the crews a faster sail.
At the end of the day, after the wash down, awards were given out to all and the BBQ was fired up.
Thanks to Mark – head coach, Carl, Nadjam, Xavier, Susan, Pearl, and the other parents for helping make the season so much fun.