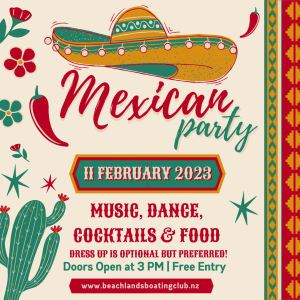 Come and enjoy a night out with us!
Margarita's and Mojitos available at the bar.
Nacho's and Taco's will be available to purchase at the kitchen.
If you feel like dressing up, do it! It's optional, but always adds a little more fun to the party.
Doors open at 3pm, food will be available from 5pm and cocktails will be available until we run out.